Sia and Shane Barbi rose to fame in the 90s when they started realizing that the fact that they were
identical twins
could win them a lot of money.
---
They actually started modeling at the age of seven and they were pretty much unstoppable ever since. Their mother, who was deep in the entertainment industry and had the right connections, also pushed them in that direction and whether they wanted to or not, they found themselves modeling for the biggest magazines in the world. It was one famous ad that they did, more like a bold move, of featuring on a huge billboard on Sunset Boulevard, that got the attention of the right man who would later push their career even further. That man was Playboy owner Hugh Hefner. Hefner immediately fell in love with the Barbi Twins and offered them the opportunity of a lifetime. They simply couldn't say no to that offer, which to this day, they believe was the right decision. However, fame had its price and trying to stay thin and 'beautiful' took a toll on the bombshell twins. At the lowest point in their life, but surprisingly not their career, they had to deal with an eating disorder. One of them also went through a near-fatal experience. Traumatized by how things went down, the girls decided to change their life for the better. Their road to recovery was not an easy one, but they always remained so close and supportive of each other. The Barbi Twins have more things in common than you can imagine, one of them being their big love for animals. What have they been up to since the 90s and what do they look like today? This is the phenomenal story of the most famous twins in the entertainment industry.
Who are they?
The Californian born identical twins, Shane and Sia Barbi, started their professional modeling career at the age of seven when they had their first modeling job posing for a Sears catalog layout. The girls were pretty much born into fame as their mother, Marsha Barbi, was a former Miss Ohio, so it's safe to say that the idea of beauty and body image and the way it can be perceived in all kinds of ways was something they grew up with.
Modeling
With such a last name as Barbi, it seems like the identical twins had no ways to escape from becoming famous. They sure owned up to their name when the 90s and they started taking their professional career one step further. The two of them became an overnight sensation and soon they were on the cover of every important magazine. That was just the beginning of a long and prosperous career though. It was their next big step that really helped their career rise.
Playboy icons
You can probably imagine that when Playboy mogul, Hugh Hefner noticed the twins on the famous billboard on Sunset Blvd., he knew he had his next Playboy stars and he wanted them right away. Hefner immediately offered the twins to be featured on the cover of the magazine's 1991 issue, which was a dream for many aspiring models back them. The twins have claimed that being featured on that famous billboard got them their: 'caviar dreams and champagne lifestyles of the rich and famous.'
The royal connection
The Barbi Twins became a household and Shane's and Sia's faces were decorating the biggest and most famous posters and calendars in the 90s. Teenagers and men all over the world put up their posters in their rooms and dorm rooms, including one very famous an royal guy, Prince William. Some would say that they were the young Prince's first crush. While we don't know what it's like growing up in a royal family, we can bet that young William was a normal teenager just like his friends.
2 for the price of one
Their mom, who was a 'show business mom', or like Hollywood likes to refer to these days 'momager', pushed them into the show business although they didn't really want to be part of it. In a 1992 interview on the Geraldo show, the twins talked about how they didn't want to be stereotyped as a 'twins product', but they did eventually go with The Barbi Twins. They also talked about how they used Playboy to get them to their celebrity status.
Stardom
Shane and Sia were deeper in the Hollywood scene than they really knew as their godmother was pop singer and producer, Dusty Springfield who was famous for her hit I Only Wanna Be With You. Their great aunts were the famous Andrew Sisters. At one point in their career the twins couldn't deny the fact that all these Hollywood connections helped them get to where they are today whether they'd like to admit or not.
They always loved animals
Their unconditional love for animals goes back to when they were little girls. The two, who grew up on a farm, used to name all of their furry friends and play with the animals all the time. In fact, they always thought they would end up as veterinarians or another occupation that invloves animals. However, life took them in a totally different direction. Their love for animals has never changed though and you will later find out that it plays a big part of their adult life.
They were everywhere
After their famous billboard was erected on Sunset Blvd. it made international news and caught the attention of many big shots as well as drivers. Their fame had them sell not one but two record-breaking Playboy issues. They soon became household names and their faces as well as their body parts were everywhere. They were featured in comic books and on different merchandise. Their images were even printed on Russian postage stamps.
Their godmother's secret
In recent years, The former Playboy twins revealed that Dusty Springfield was more than just their godmother. As it turned out, the singer who passed away several years ago had a romantic relationship with their mother. The sisters said that Springfield was a dominant figure in their life, often being put in charge of their education. Shane and Sia also revealed that they had to hide her secret due to her desire to keep her personal life away from the public.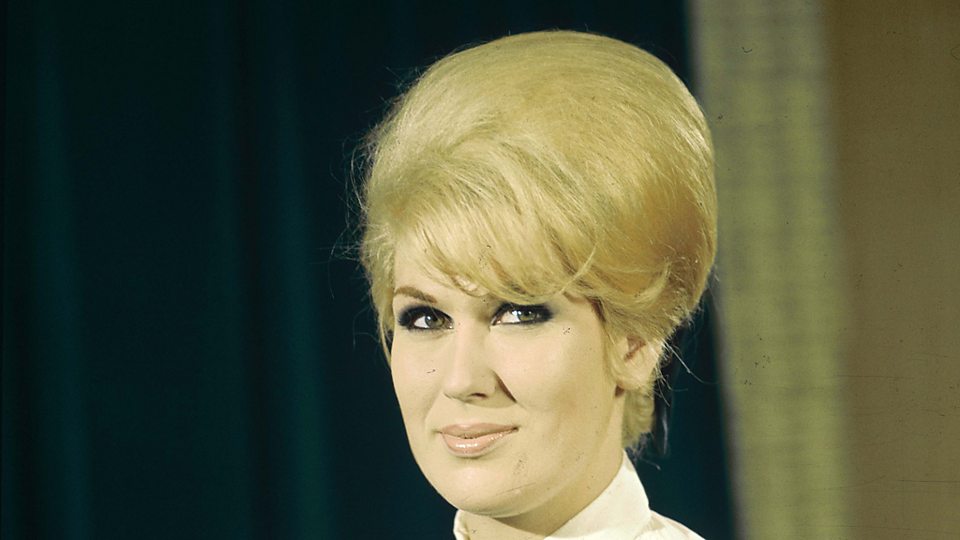 Double trouble
On one hand, the identical stunning twins became overnight celebrities and they were guests on the biggest talk shows. They had no idea when they started modeling before the age of 10 that they would become such mega stars. However, fame had its cost and it turns out that their supposedly perfect bodies were a result of a long battle with eating disorders. The Barbi twins struggled with bulimia and became obsessed with all kinds of unhealthy crash-diets.
Success through self-destruction
Their image came with a price and their voluptuous bodies were possible, in their opinion back then, because of their eating disorder. Shane was once quoted in an interview saying: 'I just remember the pain that we went through…the suffering that we did for each picture..' Sia continued by saying: 'I went feast and famine, feast and famine. That was my whole life. There was no such thing as sitting down to a normal meal.'
The ugly truth
Their insecurities grew with every purge and it was clear that they were on a really unhealthy road. They also became obsessed with exercise: Sia recalls: "I did 10 hours of exercise seven days a week…I was in so much pain all the time." Over time, it was realized that they had developed bulimia. Sia, who was addicted to laxatives collapsed one time after she took more than 100 laxatives. Shane recalls: 'It looked like she had a cardiac arrest or she was paralyzed on the right side.'
Hitting rock bottom
Struggling with bulimia, the twins went on a destructive routine. They would work out 10 hours a day and there's no doubt that their lowest point came in 1993 when Sia nearly died: "Food and fitness became our obsession, our career, our life and almost our death…I found her lying on our bathroom floor, nearly unconscious…I called 911 and they told me to give her apple juice. I was like, 'Apple juice? She can't breathe!' … She was all cold and purple with foam coming out of her mouth."
It's all an illusion
Sia and Shane's immune system was so effected at that time that they were constantly sick. This was the price they paid for starving themselves before a big photo shoot. Ironically, they were at their heaviest when their 1993 Playboy pictures were taken. Shane said once in an interview: 'It's all illusion and delusion…They'd turn us one way and we'd look like we were about to give birth to a baby kangaroo. But then they'd move us another way and we looked like we had narrow hips and Barbie doll figures.'
On the road to recovery
The near-death experience was horrifying enough for the twins to realize that they want to get better. They decided to take some time off from all the shooting and modeling. They checked themselves into recovery and rehab programs. At their lowest point, they had to turn down high profile events and television appearances. They also recall how they rented an apartment on the third floor and didn't have anything in the fridge except for a bottle of water. Those were definitely their darkest days.
Eat to live
While trying to get better, Sia and Shane also earned themselves academic degrees in nutrition and health. They started lecturing at different universities and high schools and went on different radio shows. In 2001, they joined CBS to create a television piece with the goal of discussing about eating disorders. The show was called 'Slim Chance'. They also contributed a chapter in the celebrity book, Feeding the Fame from their personal experience.
Dying to be healthy
The Barbi Twins took their recovery to the books, literally, when they came out with the 1999 book: Barbi Twins – Dying To Be Healthy: Millennium Dieting and Nutrition Paperback. The book is aimed at women of all ages and talks about the American phenomenon of starting to consume less fatty foods and starting to exercise more. The book also addresses bulimia and talks about other types of body dysmorphia. You will find different menus surveys about everything health and fitness related.
Barbi and Ken
One of the Barbi Twins found her Ken, literally and quite fittingly and ironically, Shane Barbi married a former actor, Ken Wahl in 1997. Wahl is mostly famous for his crime drama show, Wiseguy. Shane is his third wife and their love story is actually not as glamorous as people expect. The two met a grocery store and after they married a year later, they renewed their vows again in 2008. Wahl was previously married to Corinne Alphen, former Penthouse Pet of the Year.
Confusing drivers
While the Barbi twins received colossal fame and success due to their appearance on the famous billboard on Sunset Blvd., they were also jeopardizing other people along the way. As it turned out, many drivers soon filed complaints to the Los Angeles municipality, saying that their picture distracted them from driving. Others even claimed that they were involved in several road accidents in the area because so many drivers were out of focus.
Playboy called again
When they were still recovering, Playboy asked the twins to come and pose for the magazine again. They recall it as a good experience: 'The success of Playboy is making me feel very good.' When Playboy asked them to be featured in another layout, Sia and Shane thought it was a good opportunity for them to put their results to the test: "It was therapy for us to go naked again… it's like saying 'hey it's no big deal' our body is beautiful." It was part of therapy for them to see that they can pose naked and feel good about their body.
Suing Hustler
Back in November of 2003, the Barbi Twins decided to sue Hustler magazine and the man in charge of it, Larry Flynt for no less than $10 million. They claimed that their raunchy photos somehow found their way to the magazine without their permission. The photos, which were taken by Shane's husband, Ken Wahl, were part of an informal promotion for their vitamin line. They claimed that the pictures had ruined their healthy image they had been trying to build for years.
Going on The Howard Stern Show
As we mentioned earlier, the twins were everywhere and they were guests on all kinds of shows including the very controversial Howard Stern Show back in 2010. Shane and Sia called in in order to promote their documentary film, Skin Trade, which discusses the fur industry in the fashion world. The film was directed by Shannon Keith and it shows hundreds of hours of footage of top notch designers and fashion leaders discussing that burning issue.
Real life heroes
The 'it' twins from the 90s have taken their stardom to a whole new level and have used in the best possible ways. They have been supporting war veterans with PTSD Post-Traumatic Stress Disorder. Shane once said that "the federal government is the worst for our vets." And as service dogs for those who were injured during the war is no longer a priority for the government, the Barbi Twins do everything in their power to help donate to charity.
Two birds in one stone
The Barbi Twins have been very spoken about their causes and beliefs: "Veterans with Post-Traumatic Stress Disorder usually say they feel like a burden…They feel worthless. But that one simple act of rescuing a pet from a kill pound can give him or her an instant "feel good" sense about themselves," Shane once said in an interview…"You can't save the world, but you sure make the world for that one animal you saved. And best of all, it saves two lives – the vet and the pet. So many veterans have told us personally that rescued animals have literally been the only and last attempt to save their lives."
Fully committed
Sia and Shane also take part in different animal rescue projects and they have been working closely with the Animal Welfare Institute in order to stop animal slaughter. They devote most of their time to raising awareness to all kinds of animal-rescue related issues: "Animals can't vote..and government can print money. But they need power, and power comes from votes. That's our leverage. But so many people are victims to the political idea that the "rich" rule this country. They don't."
Dealing with the law
The famous twin sisters were also part of an attempt to track down a person named Luka Magnotta, who is supposedly suspected of torturing and killing kittens. The man was on the sisters' radar before he was accused of killing a student after someone has posted videos of the guy abusing animals back in 2010. Shane recalls: "My sister was crying every night over this." The search after him stopped in 2014 and he eventually sat behind bars for his cruel actions.
Turning down Playboy
When Playboy asked them to pose naked for the third time, Sia and Shane knew that it was time to say no. On that proposal, Sia said: "Who wants to see us naked a third time again?…It's like, C'mon, move on." Shane added: "Besides…I'm sick of seeing my sister naked." The two, till this day, insist that Playboy was their biggest career breakthrough. Shane added: "I will never bash Playboy…It was a great business decision for us. Hugh actually opened more doors for us than anyone else. It's because of him that we're able to speak on other issues that have nothing to do with Playboy."
They still dress alike
These days, Sia and Shane Barbi are 54 years old and they still dress the same. That's just part of their bubbly personality and a great sense of humor that they hold. Sia once said: "It's like living in a Twilight Zone episode…Dressing alike is like the twins from The Shining … super creepy." They try to stay pretty relaxed about life in general and they don't take each other very seriously, that's just part of their charm.
Why they don't have children
Many people in the industry often wondered why none of the twins has children of her own. While today it is nearly impossible for them to convince naturally at age 54, they were capable in her younger years. According to various sources, it is possible that Sia and Shane had problems giving birth due to their severe health issues for years. Others attest that it was because of their disappointment from the world and not wanting to pass it to future generations.
Animal rights activists
The twins are known for their devotion and commitment to animal rights in the United States. In 2012, they led an activist group for animal rights to find a man who they believed was named Luke Magnotta. Allegedly, this person was charged with posting many online videos of him abusing kittens since 2008.  Shane and Sia fiercely tried to track him down, and he was finally arrested in 2014.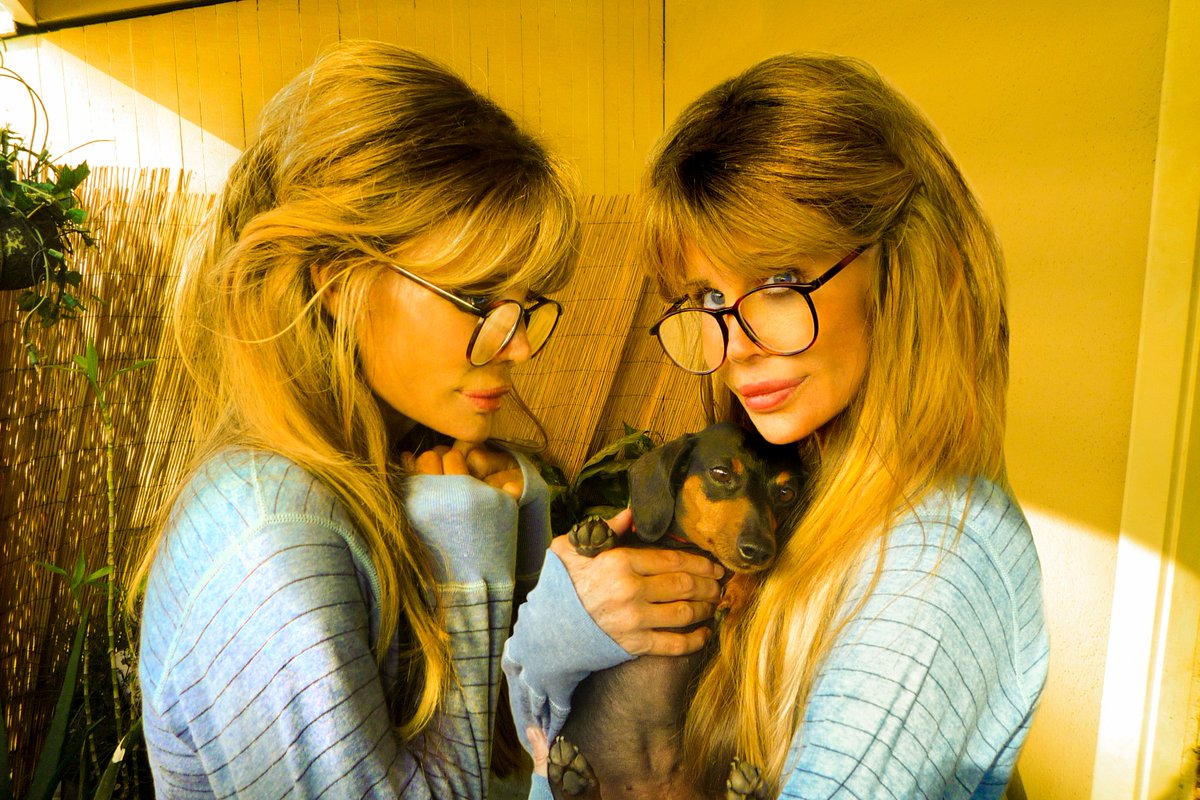 Their great aunts
While the younger generations never heard of them, the older generations have probably heard about the Andrew sisters, who were Shane and Sia Barbi's great aunts. The Andrews sisters were a singing group comprised of their three sisters – LaVerne, Maxene, and Patricia. They went to become of one of the most successful musical groups in the history of modern American music. The sisters are extremely proud of their great aunts and their heritage and suggested that their love for show business passed through the genes.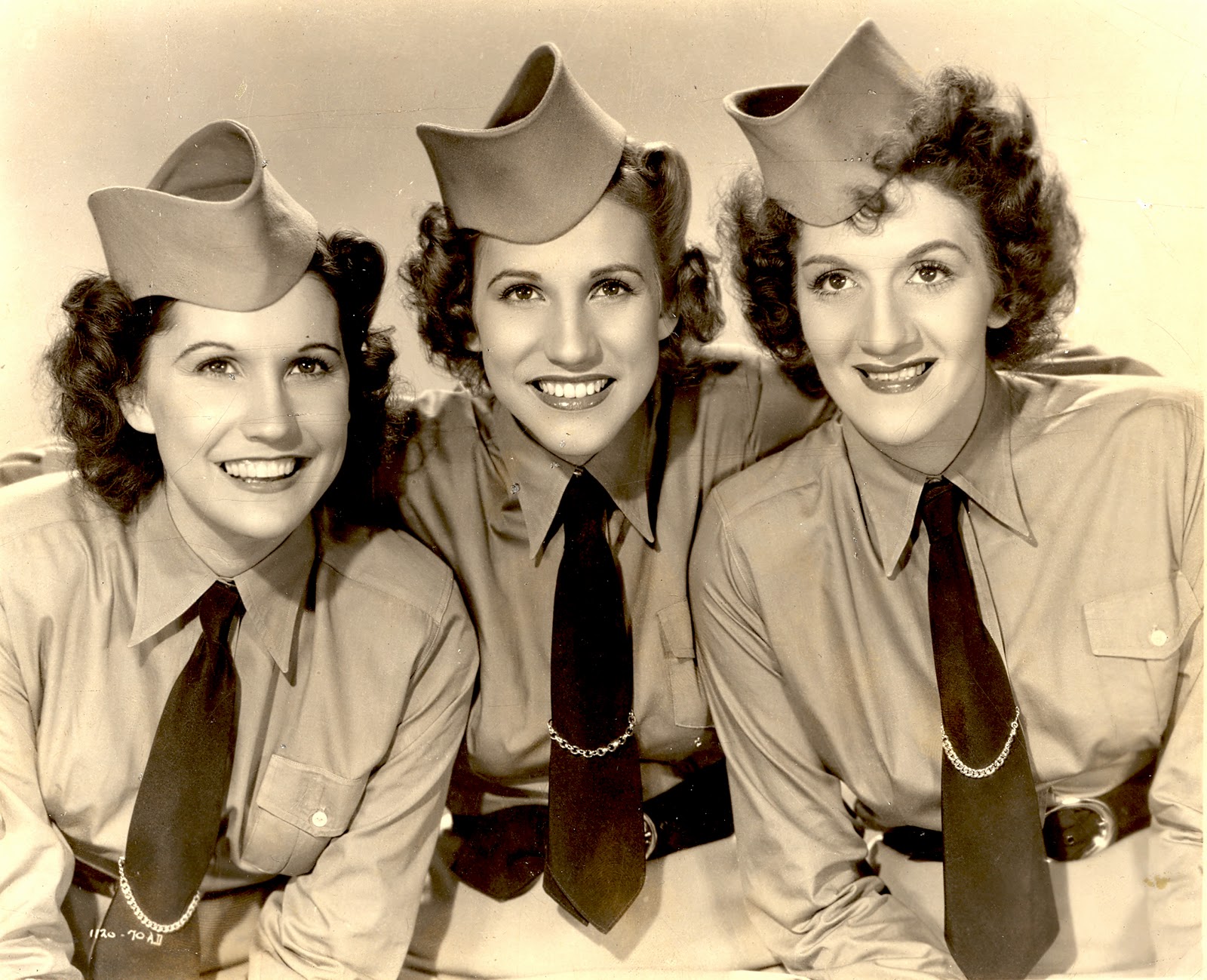 Ken's famous show
Although Shane's husband Ken Wahl is practically nobody these days, he was actually one of the most famous actors in Hollywood back in the late 1980's and early 1990's. Many of our readers probably remember Wahl for his most memorable role as Vinni Terranova in the successful TV series Wiseguy which was aired on CBS from 1987 until 1990. Besides Wahl, the show provided a launching pad for many famous actors such as Kevin Spacey, Jonathan Banks, and Stanley Tucci.
Ken's former wife
Before marrying his current Barbi twin Shane, Ken Wahl was involved with another Hollywood star. He met his first wife Corrine Alphern, who was one previously awarded as Penthouse Pet of the year in the 1980's, and they were married soon afterward. The couple eventually divorced in 1991, and they have one son together.  Wahl later sued Alphern and his former business manager, Henry Levine in court. According to the actor, both of them allegedly planned together to defraud him.
Partners with Wille Nelson
As part of their ongoing activity against animal slaughter, the Barbi twins began lobbying against killing wild horses in the United States. While searching for American stars to support their noble cause, the sisters eventually partnered together with the famous country singer Willie Nelson, who attended many of their conferences. Today, they still continue as the official spokespersons of this initiative often fighting against factory farms and other animal cruelties across the US.
Their succesors
The unique style and looks of the Barbi twins paved the way for other young twins in the industry. The most famous of them are the Shannon twins, Kristina and Karrisa, often known as the Shannons. Raised in Florida, the young twins began their career as being part of Hugh Hefner's girlfriends in 2008, which was quickly followed by their appearance on the E! network show called The Girls Next Door. Their first appearance on the series broke a record, being the most-watched episode in the show's history.
The Shannons
Kristina and Karissa Shannon continued on their road to stardom appearing in summer of 2009 on the combined issue of Playboy magazine. Following that issue, they were invited by the esteemed director Sofia Coppola to appear in her movie Somewhere, which garnered critical acclaim at the Venice Film Festival in 2010. Based on its success, the Shannons were invited to participate on the UK version of the show Big Brother. Many sources in the industry claim that their success could not be achieved if not for Sia and Shane who started the 'twin craze'.
In good company
Among their many accolades, the twins achieved a stepping stone towards international stardom in 1993 when Stuff Magazine gave the Barbi sisters the glorious title of "Symbol of 1993". Sia and Shane were extremely flattered by the magazine's decision as they were in the same line with other famous beauty icons including Marilyn Monroe, Maddona, and Cindy Crawford. Even today, they still consider this publication as one of the highlights of their career.
Their parents
During an interview, the sisters revealed that their parents were extreme opposites, an issue that majorly influenced their childhood. While their father was a conservative, religious man, Sia and Shane's mother was a free spirited, liberal woman. "We were good kids, but that can backfire," the Barbi Twins recalled regarding their childhood. "W were the adults while my mom was this wild hippie child. She would wear mini-skirts and we'd say, 'No mama, please.'"
True believers
This will probably shock most of our readers but our Barbi twins had planned other things for themselves while growing up. Before they became successful models and Hollywood stars, the sisters actually aspired at some point to become…nuns. They said that the main reason behind that was their strong adoration to Saint Francis of Assisi, one of the most prominent figures in Christianity. "I believe Christ has saved me because Christ, is, unconditional Love", Sia said.
Suffering from anxiety
Due to their suffering from multiple body issues, the sisters started to develop Agoraphobia, an anxiety disorder in which the patient suffers from staying in open places. The disorder caused the Barbi twins a major setback in their personal lives as well as their careers. They said that it caused them to miss several movie premieres and offers in the entertainment industry, as well as turning down countless roles in TV and movies.
Suffered from stalkers
Their glamorous occupation often got them into trouble. While both of them lived at Hugh Hefner's mansion, they were allegedly in the FBI witness protection program after serious threats from unknown assailants. A few years ago, the sisters were again being protected in the witness program due to threats from stalkers. One of the twins even said that one of her neighbors allegedly 'sold her' to several known stalkers in the area, and filed for a restraining order against the stalker.